Valley Insurance Agency Alliance Promotes, Hires Team Members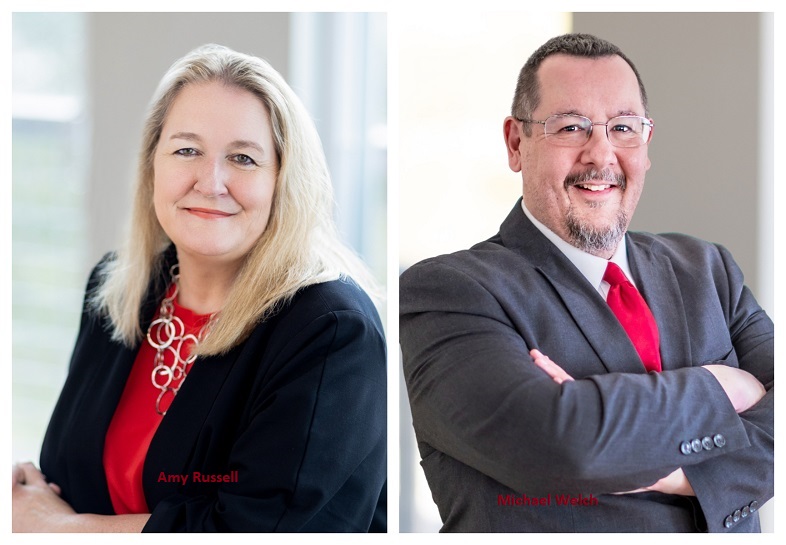 Amy Russell promoted to Lead Pod Marketer and Michael Welch named Commercial Marketer.
(St. Louis, Mo., May 31, 2023) Valley Insurance Agency Alliance (VIAA), a cohesive family of more than 160 independent insurance agencies in Missouri and Illinois, recently promoted Amy Russell to Lead Pod Marketer and hired Michael Welch as Commercial Marketer.
Russell, who previously served as marketing specialist and account manager, brings more than 30 years of experience in the insurance and marketing industries to her new position. She pioneered VIAA's Pod marketing program, a carrier rating platform that assists agents with obtaining the best quotes for commercial clients. Russell's responsibilities include marketing new and renewal business for agents, as well as training the growing insurance alliance's marketing team members.
Russell earned her Master's degree in Business Management from Lindenwood University and her Bachelor's degree in Health Management from Brown Mackie College. She has her Missouri licenses for Property & Casualty, Life, and Accident & Health. Russell has two designations including Agribusiness and Farm Insurance Specialist (AFIS) and Professional Workers Compensation Account Manager (PWCAM).
Welch has more than 35 years of insurance experience. As Commercial Marketer, he will oversee the quoting and requesting issue of policies for several alliance members. Welch will focus on new and existing business development, as well as renewal business marketing.
Prior to joining VIAA as a Commercial Marketer, he worked in commercial marketing at various insurance agencies in the Northeast. Welch earned his Bachelor of Arts degrees in both Math and Economics from Lake Forest College in Lake Forest, Ill. His designations include Certified Insurance Counselor (CIC), Certified Professional Insurance Male (CPIM), and PWCAM certifications.
Founded in 2006, Valley Insurance Agency Alliance generates more than $600 million in written premium and is the regional founding member for the Strategic Insurance Agency Alliance (SIAA), a $11 billion national alliance. Founded in 1991, sister company Powers Insurance & Risk Management provides personal and business insurance, surety, risk management, and employee benefits. The companies are headquartered at 6825 Clayton Ave. For more information, call (314) 725-1414 or visit www.viaa4u.com.