AAdvantage Insurance Group Hires Personal Lines Account Executive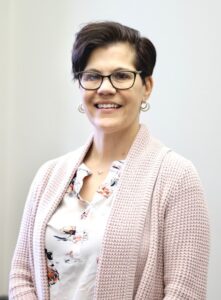 Sondra Berg brings nearly 10 years of insurance industry experience to her new role.
(St. Louis, Mo., March 17, 2023) AAdvantage Insurance Group recently hired Sondra Berg as its Personal Lines Account Executive. In this position, she will focus on maintaining, expanding, and servicing the agency's clients. Berg will develop relationships with existing clients, as well as pursue new business opportunities.
Berg has worked in the insurance industry for nearly 10 years. Prior to joining AAdvantage Insurance Group, she worked at a local insurance agency in various capacities. Berg holds licenses in Property & Casualty Insurance, as well as in Life Insurance in both Illinois and Missouri.
Founded in 2009, AAdvantage Insurance Group specializes in auto, home, business, farm, and life insurance. The agency serves clients in 19 states with the majority in Illinois and Missouri. AAdvantage Insurance Group is located at 78 S. Main St. in Glen Carbon, Ill.
"Sondra makes an excellent addition to our growing organization based upon her ability to create customer service solutions," said AAdvantage Insurance Group's CEO Josh Kaburick. "She brings an extensive amount of industry experience to her new role, and we look forward to all she will accomplish for both our clients and our company."
AAdvantage Insurance Group is a member of Valley Insurance Agency Alliance (VIAA), a cohesive family of more than 160 independent insurance agencies in Missouri and Illinois. Founded in 2006, sister company Valley Insurance Agency Alliance generates more than $600 million in written premium and is the regional founding member for the Strategic Insurance Agency Alliance (SIAA), a $11 billion national alliance.
For more information about AAdvantage Insurance Group, call (618) 692-4440 or visit www.aadins.com.